Regular price
$390.00 CAD
Regular price
Sale price
$390.00 CAD
Unit price
per
Sale
Full / Sold out
At Camp Wannakumbac, we provide opportunities for growth and development through co-operative learning and meaningful leadership experiences, and we are dedicated to fostering friendship, respect for nature, community spirit and traditions. Our full range of daily activities offers something for everyone, including archery, swimming, canoeing, arts and crafts, guitar, dance, environmental sciences, drama, wilderness survival, and many more - all in a safe, co-educational environment. 
Ages

Ages range from 8 to 15 according to the camp week. Campers can only attend weeks that correspond to their age at the start of the camp. For example, if your child will be turning 12 in September, they will only be allowed to attend weeks that are eligible for 11-year-old campers. We do not make any exceptions to this rule as there are multiple weeks for most ages to attend.
Duration

7-day sessions beginning on Wednesday afternoon at 1:00pm and ending on the Tuesday evening at 4:00pm.
Transportation

We do not offer any transportation at this time.
Cabin requests

Cabin requests are only available for Junior and Intermediate weeks. We want your child to learn and grow by making new friends and meeting new people, therefore all cabin arrangements are randomized.
Fill up the form below with the camper's information.
Share
View full details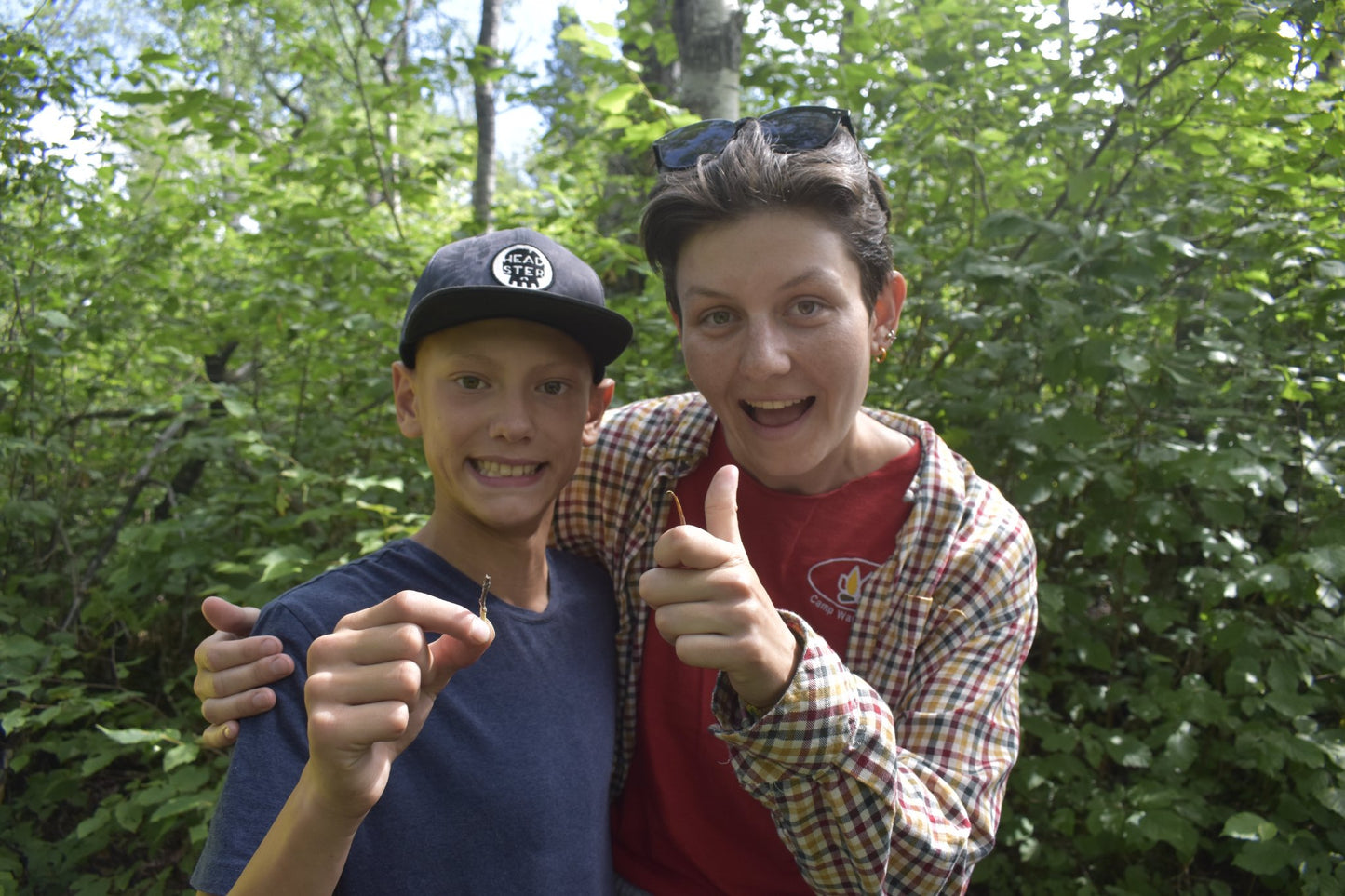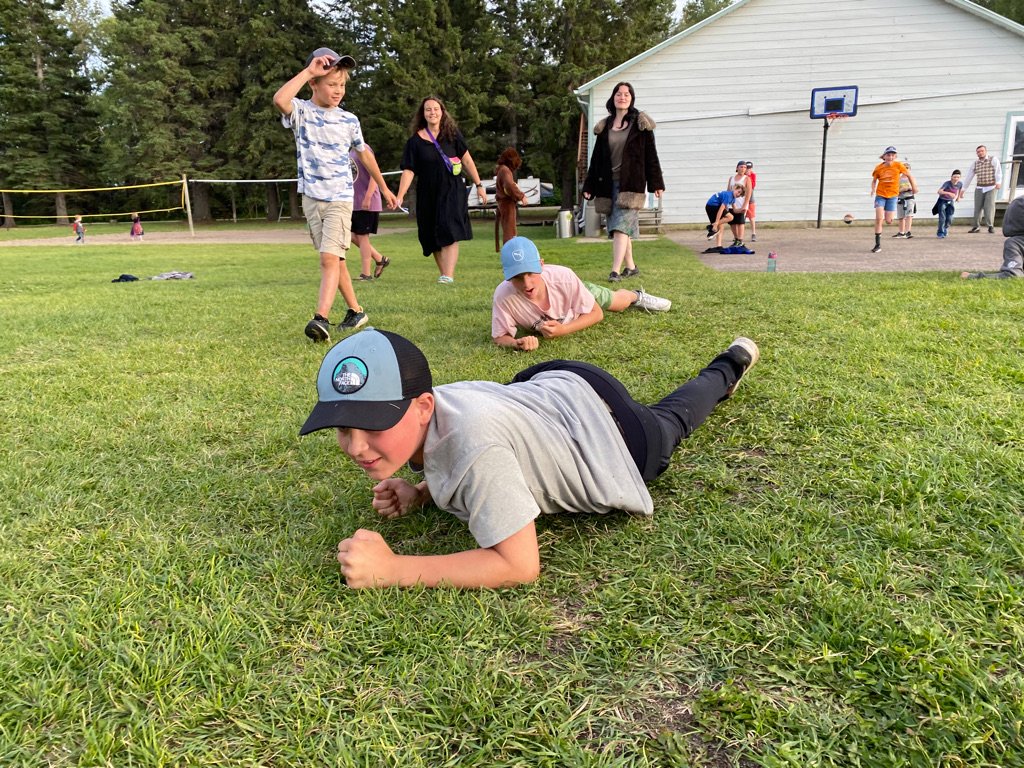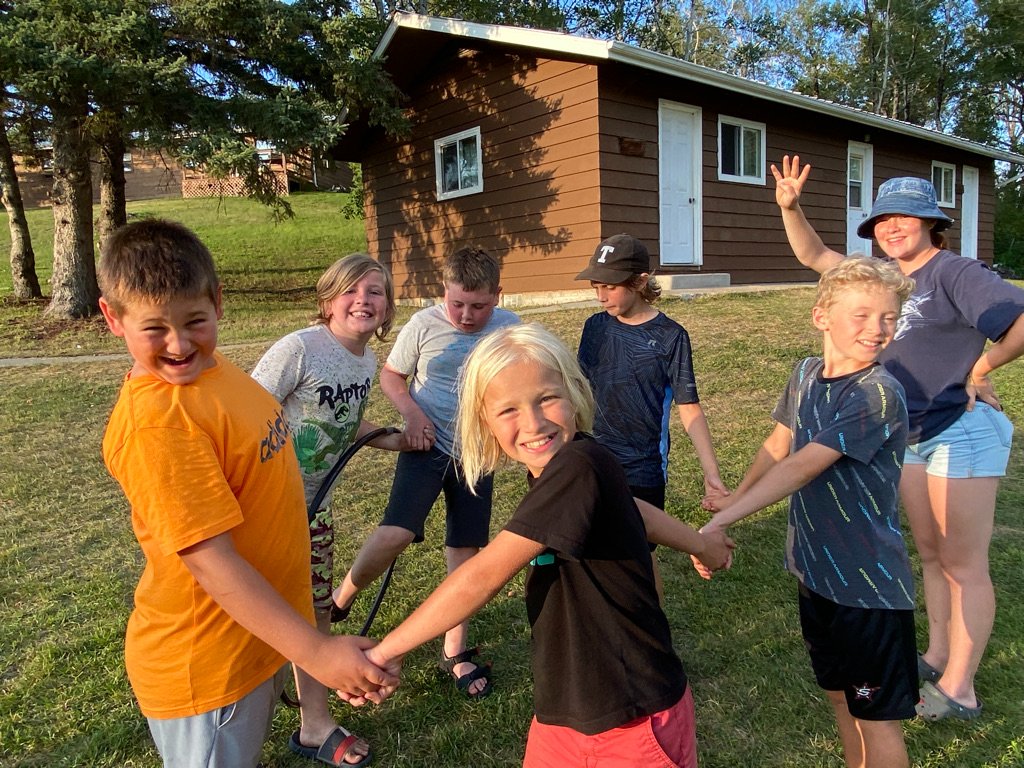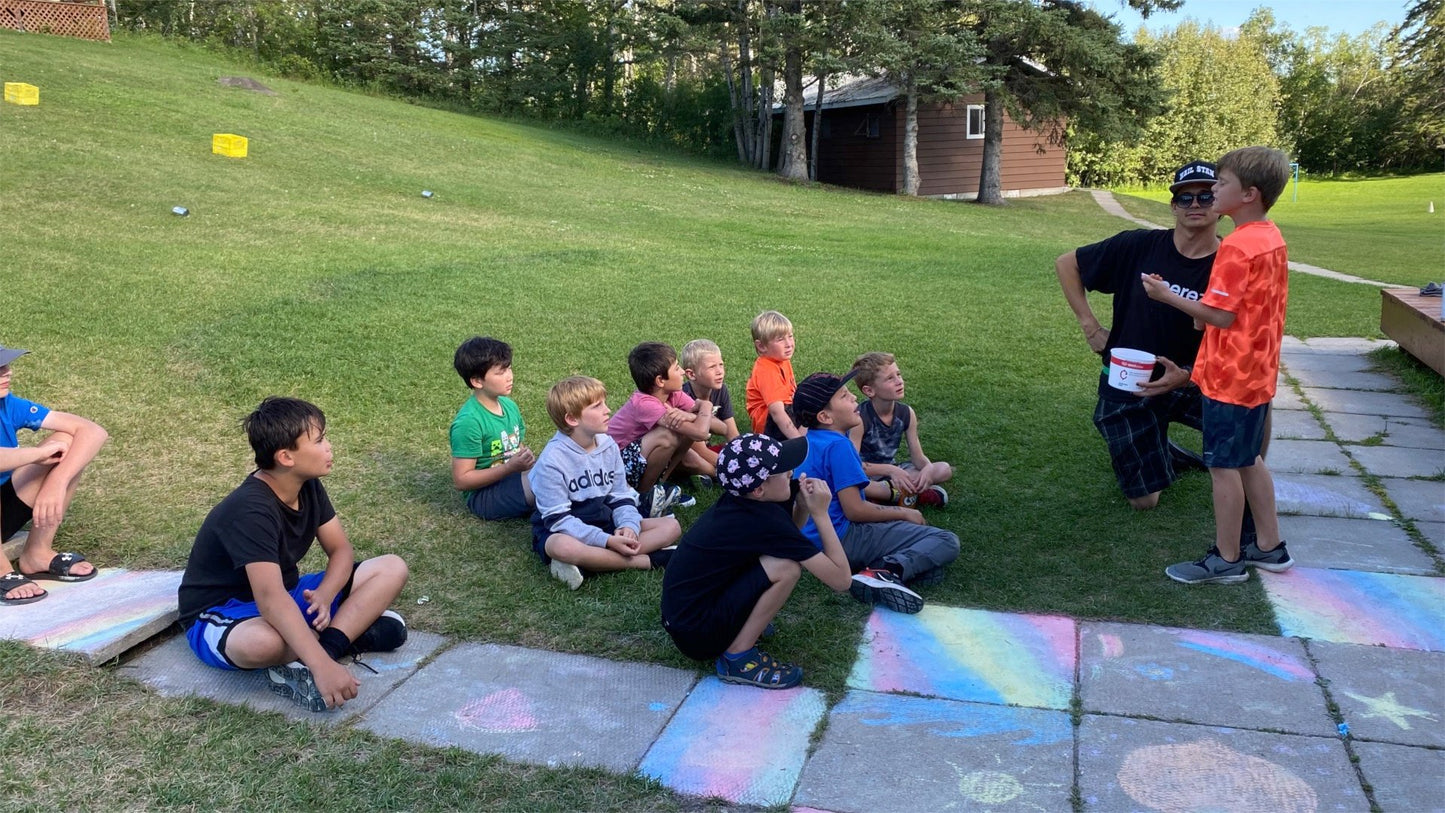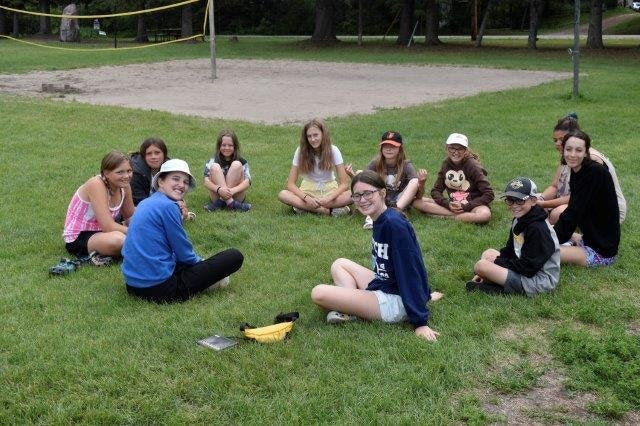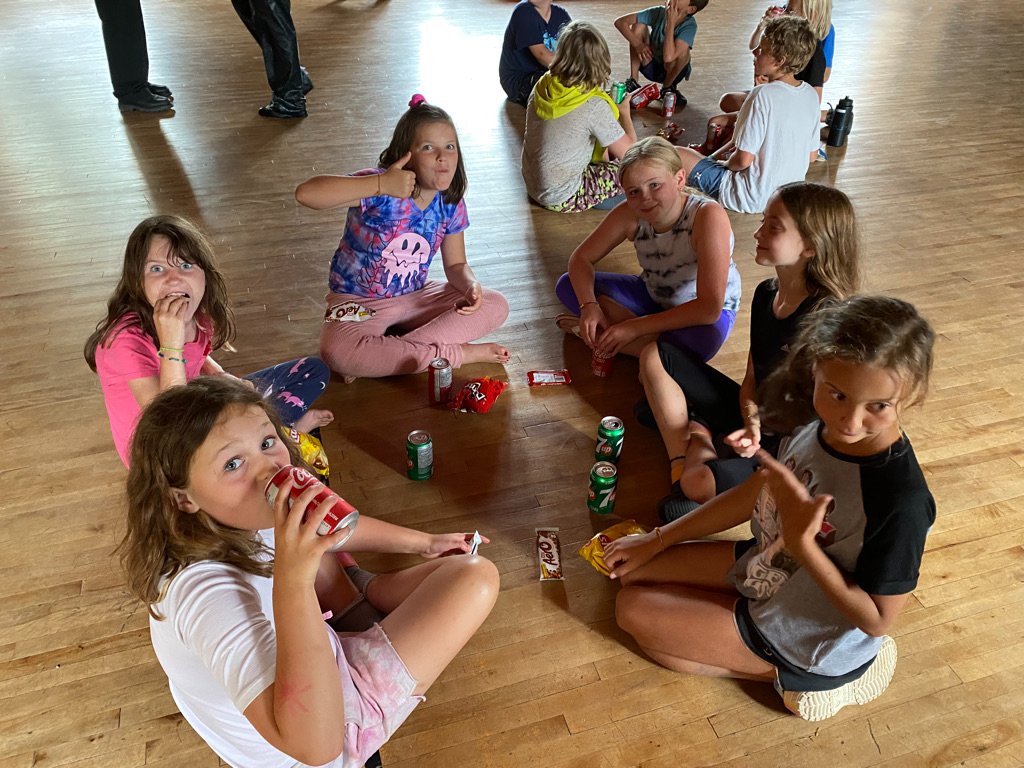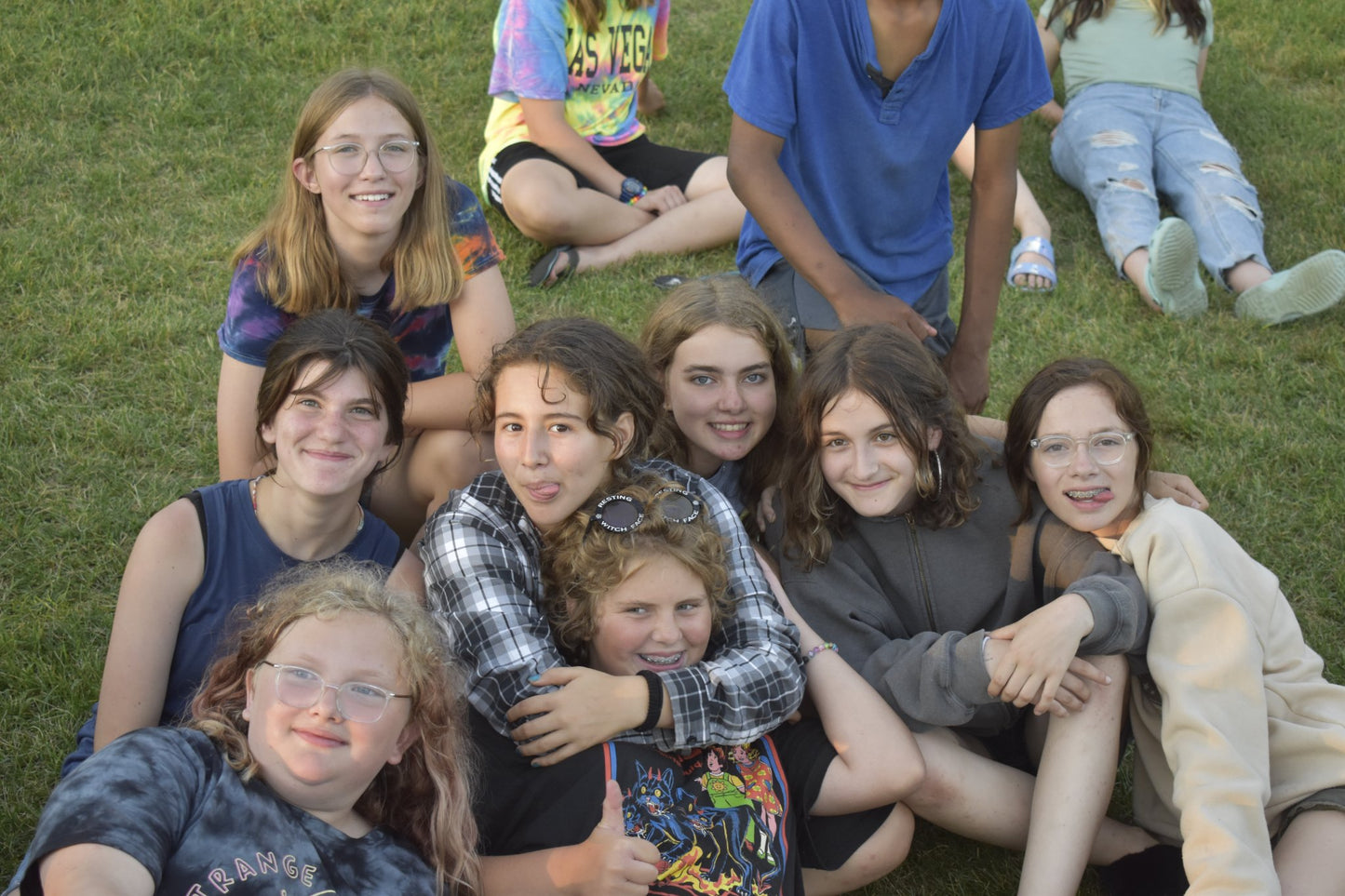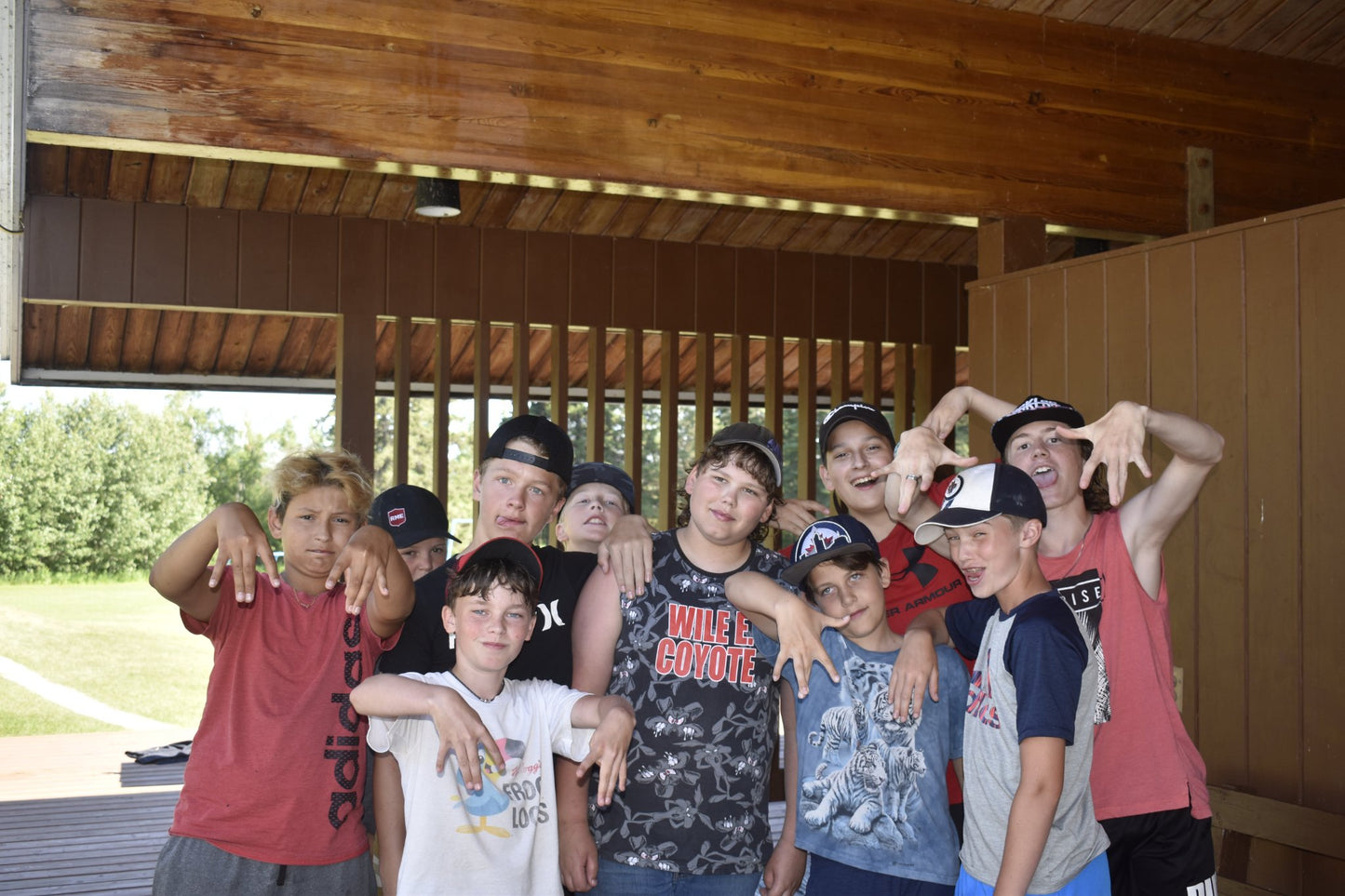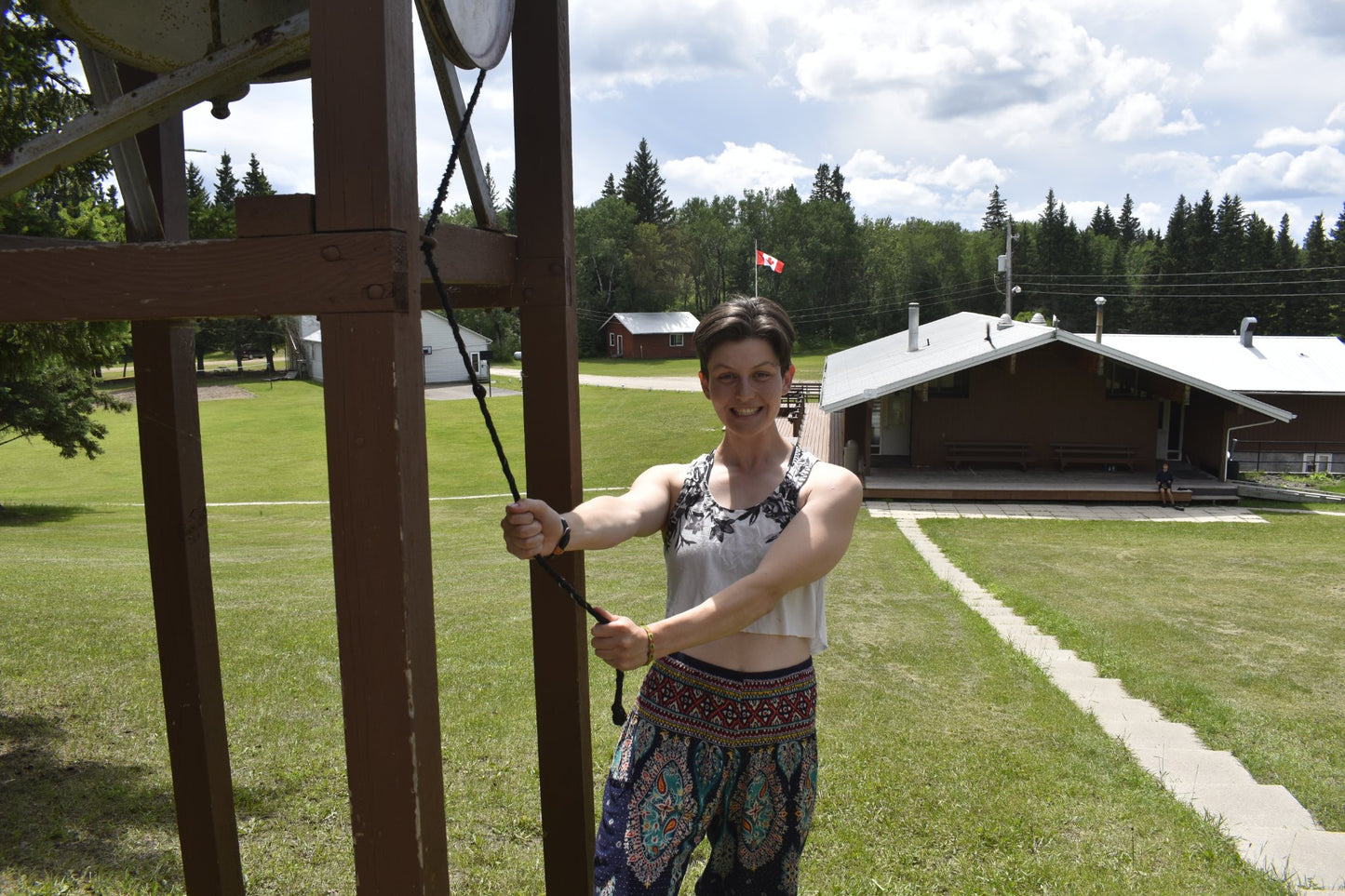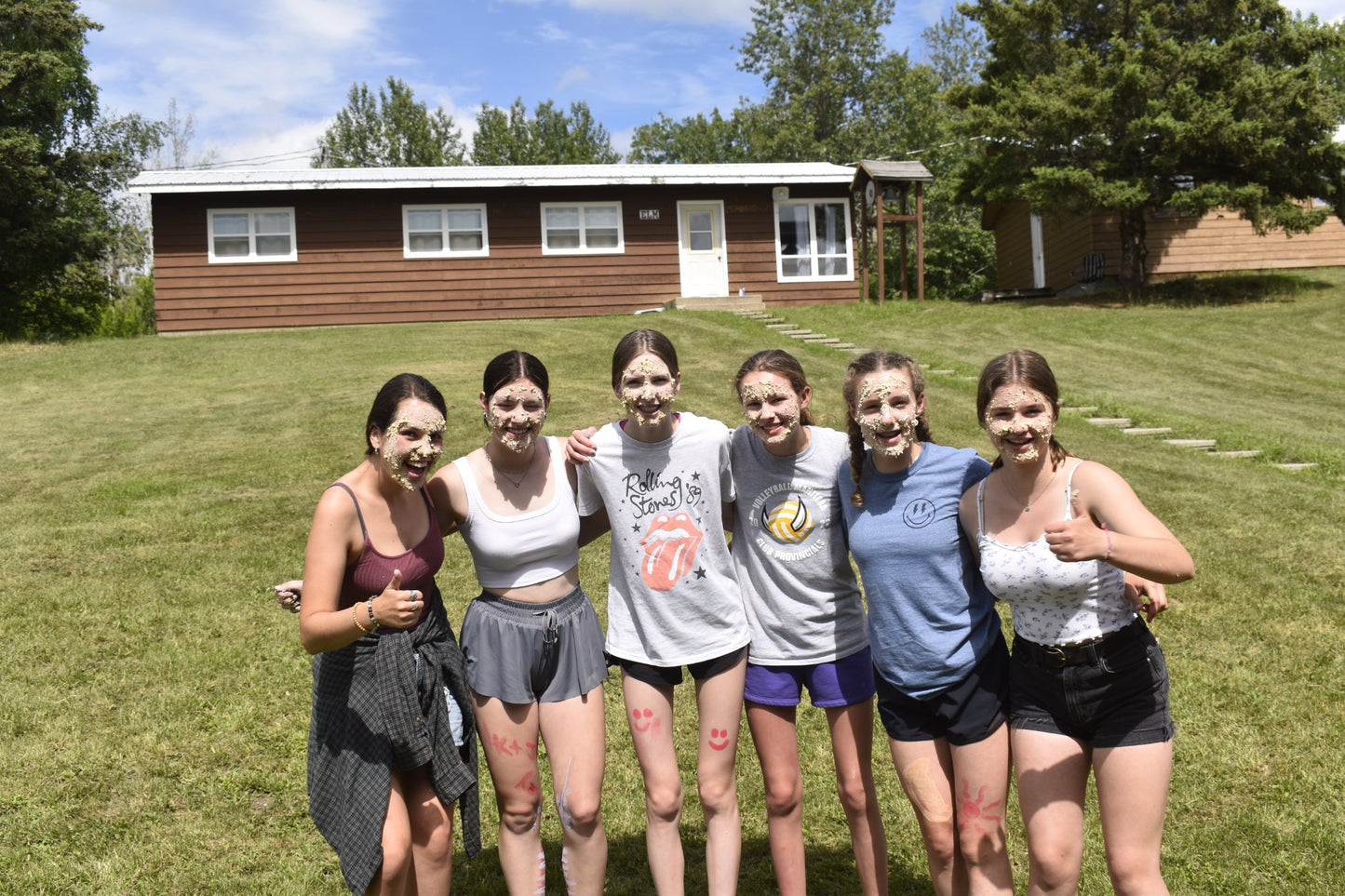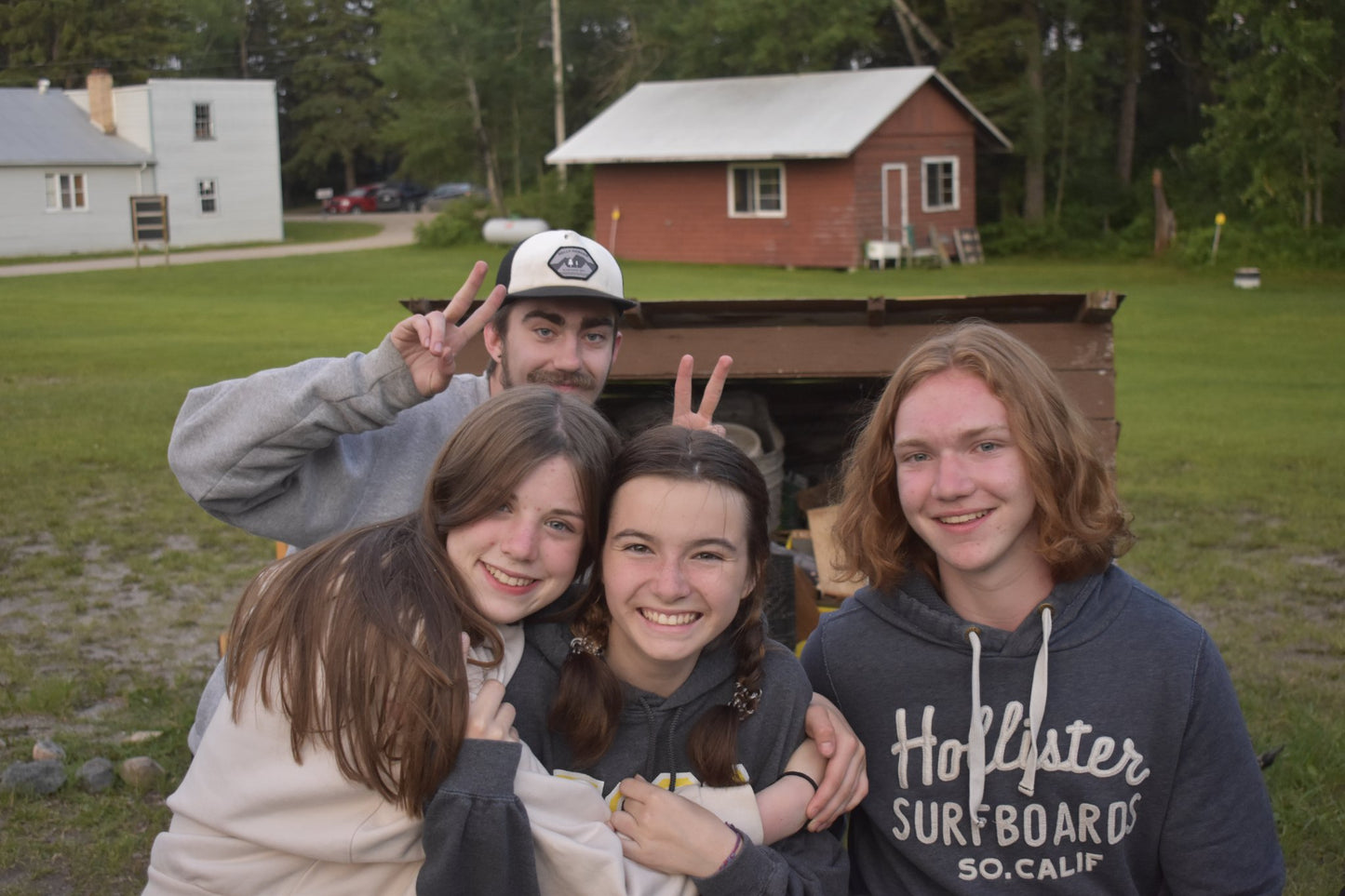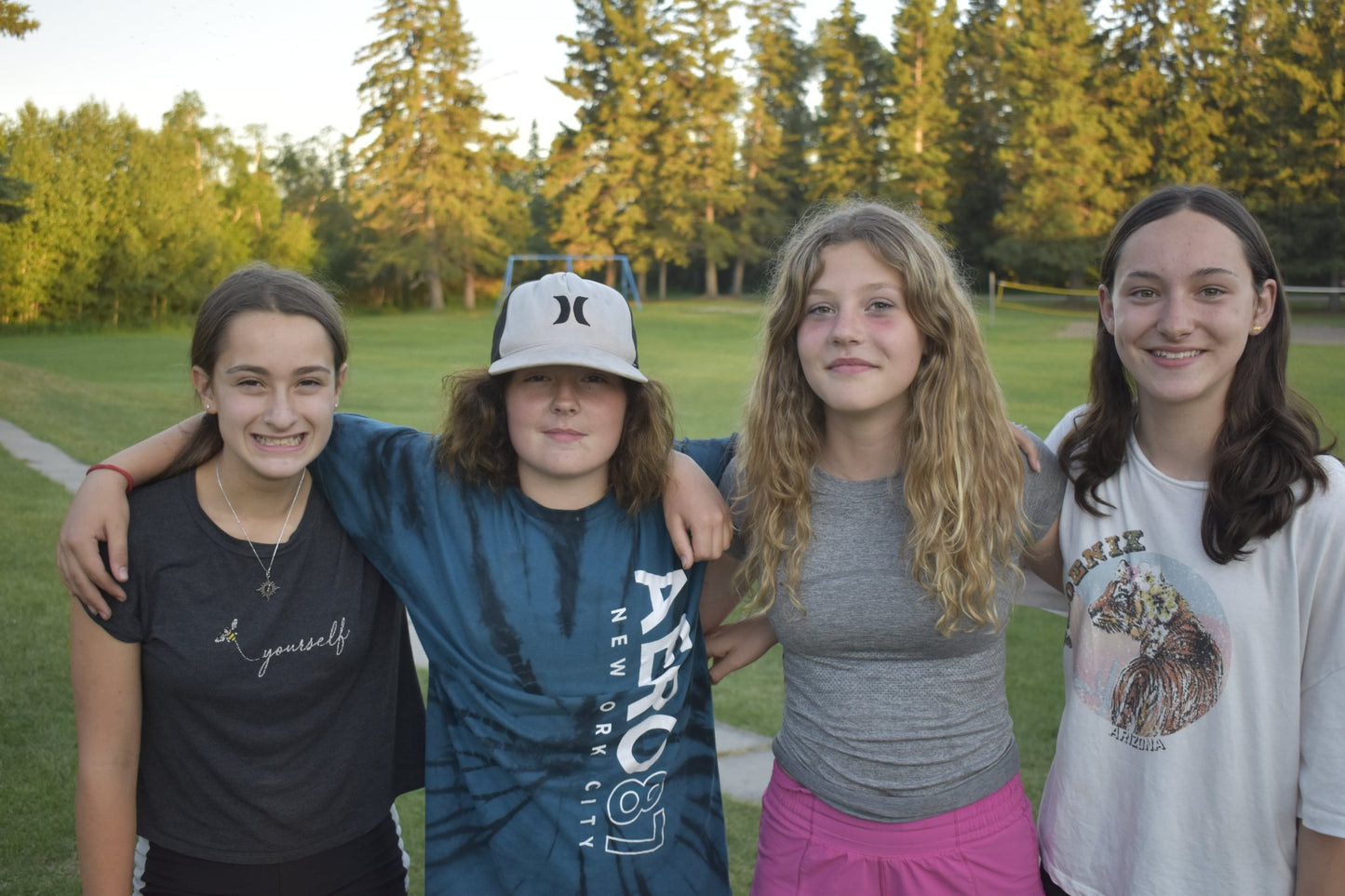 Camp Activities
Camp Wannakumbac has a variety of activities that utilize our beautiful space beside Riding Mountain National Park and Clear Lake. Each week will go on an outdoor campout for one night (Junior Weeks and Teen Camp don't stay overnight). Teen Campers also have an opportunity to go on an out-trip beyond the camp's boundaries. Besides the daily scheduled activities, listed below, each week also features a unique program that is tailored to the age of campers & current pop culture.
One thing is for sure, you never know who you might see at Camp. We have had visits from Austin Powers, The Smurfs, James Bond, and even popular cereal box characters. You might get to compete in the Olympics, play a life-sized game of Clue, or maybe try and catch Sasquatch! The programs are planned so that each camper will take home exciting memories of their week with us.
Daily Activities
Campers learn about all the below activities on their first evening at camp. They can then sign up for three activities that will take place throughout the week.
Note: Some activities are only offered for certain age groups. If you have a question about a particular activity, please contact us.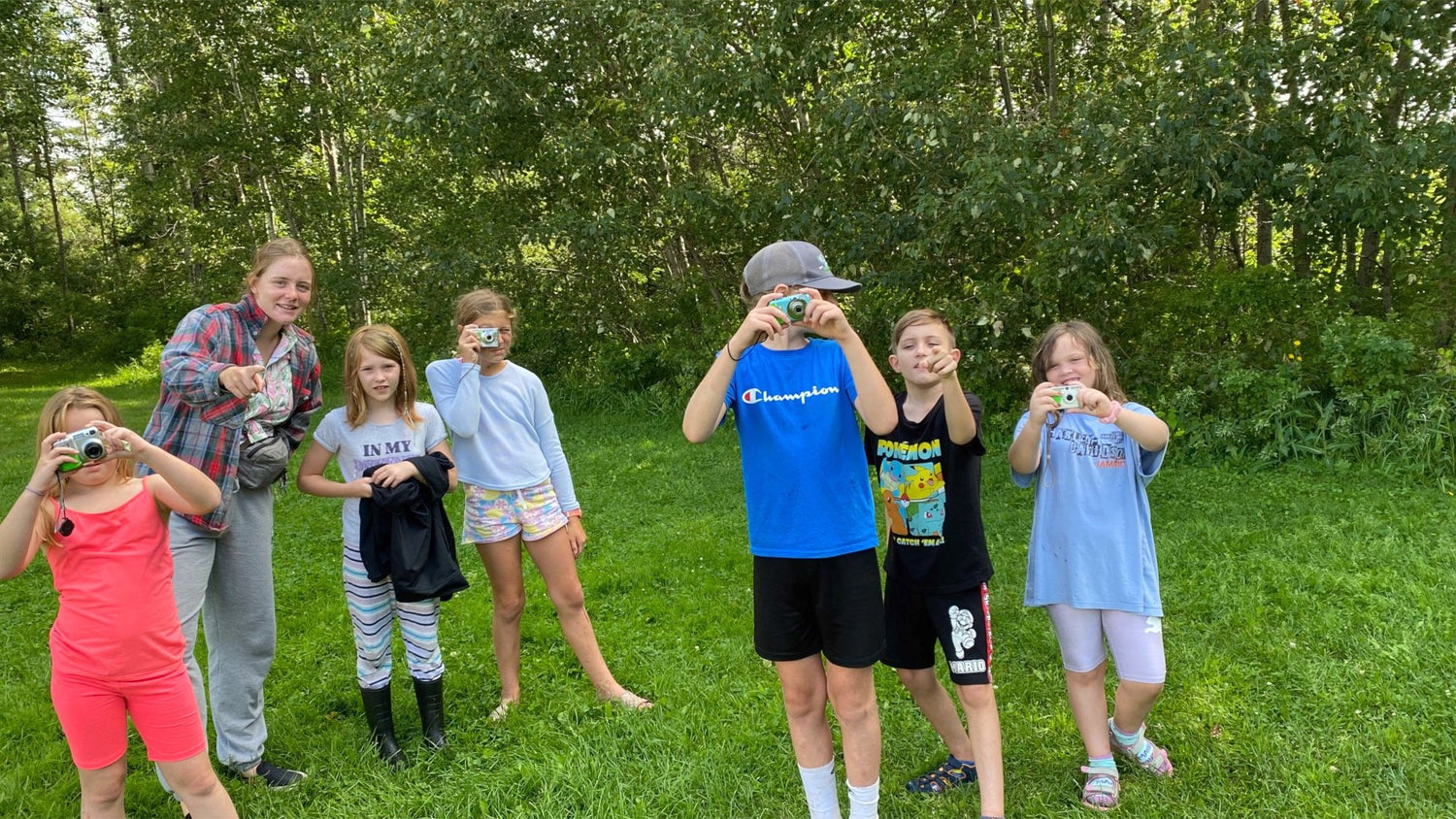 Photography
Photography is a creative and educational activity that allows campers to capture the world around them through a lens. Campers will learn about camera settings, composition, and lighting, and will have the opportunity to take photos of various subjects, such as nature, and people.
Guitar
This is a fun and rewarding musical activity that teaches campers the basics of playing the guitar. Campers will learn about chords, strumming patterns, and will have the opportunity to practice playing songs. Guitar playing promotes coordination, self-expression, and creativity. It's a great activity for building musical skills and confidence.
Arts and Crafts
Campers will have the opportunity to work with various materials, such as paper, paint, fabric, to create unique and personalized projects. Arts and Crafts promotes self-expression, encourages problem-solving, and helps build fine motor skills. It's a great activity for building creativity and self-esteem.
Canoeing
Campers will learn the basics of canoeing, including how to paddle and steer the canoe. They will also have the opportunity to explore the lake and appreciate the beauty of nature while getting some exercise. Canoeing is a great way to build teamwork and teamwork skills, as well as promote physical fitness and balance.
Archery
Campers will learn how to safely handle a bow and arrow, and will have the opportunity to improve their aim and accuracy through various targets and games. Archery is a great activity for building confidence and teamwork, as well as promoting physical fitness and hand-eye coordination.
Survival
Survival is an exciting and educational activity that teaches participants essential skills for navigating and surviving in the wilderness. Campers will learn about fire-starting, shelter-building, navigation, and wilderness safety, and will have the opportunity to put these skills into practice. This activity promotes self-reliance, critical thinking, and teamwork. It's a great way to develop confidence and appreciation for the great outdoors.
Fun beyond imagination
FBI is a fun and interactive activity that promotes teamwork, communication, and problem-solving. Campers will play games such as murder mystery and red light, green light, which require strategy, cooperation, and quick thinking. These games are a great way to build social skills, encourage creativity, and bring a group of people together.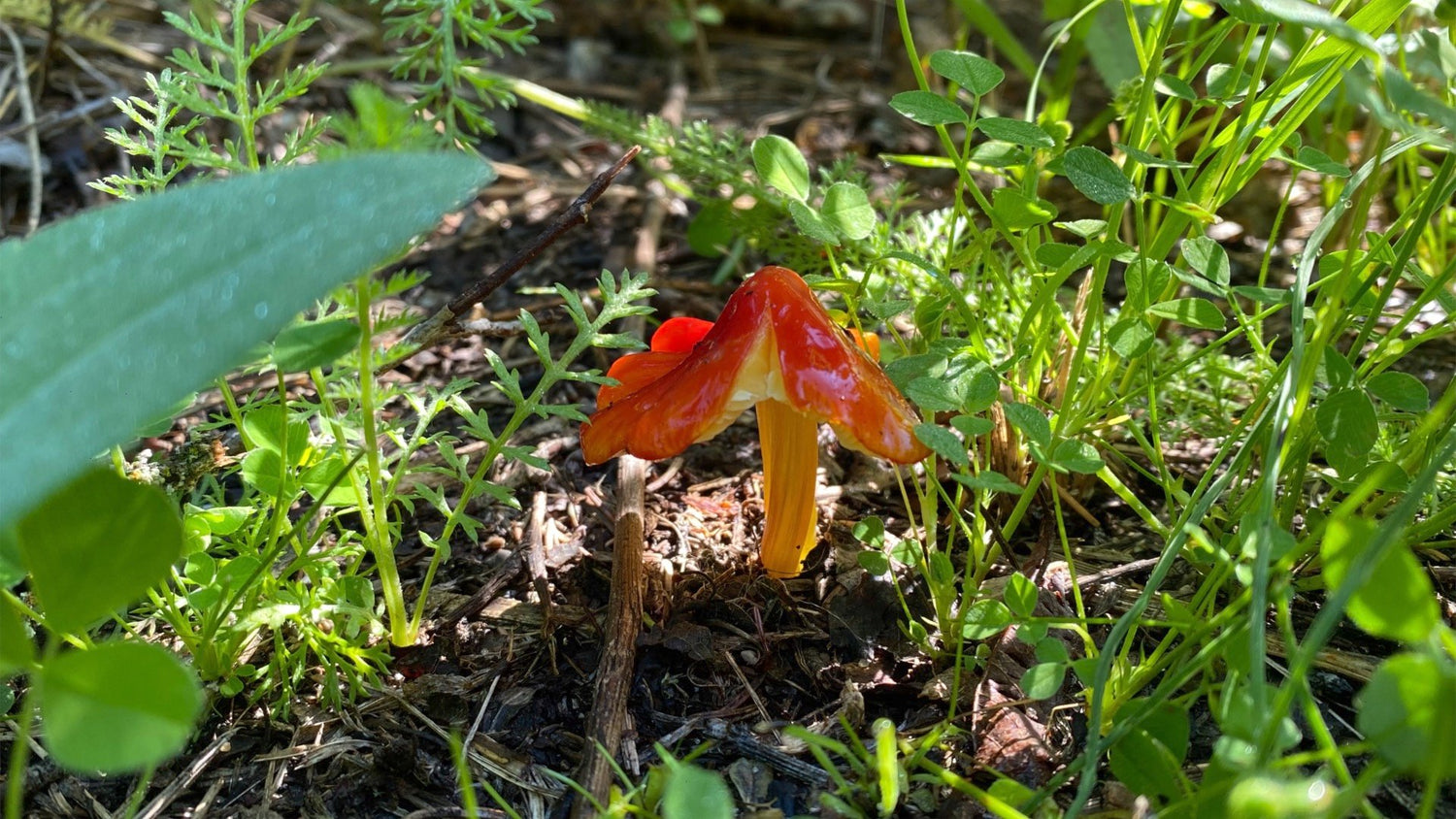 Environmental Science Program
This is an educational and eye-opening activity that teaches campers about the natural world and their impact on it. Campers will learn about the local ecosystem, wildlife, and plants, and will have the opportunity to participate in hands-on activities such as collecting data, observing and recording wildlife, Environmental Science promotes environmental awareness and stewardship, as well as critical thinking and scientific literacy. It's a great way to develop an appreciation for nature and understand our role in protecting it.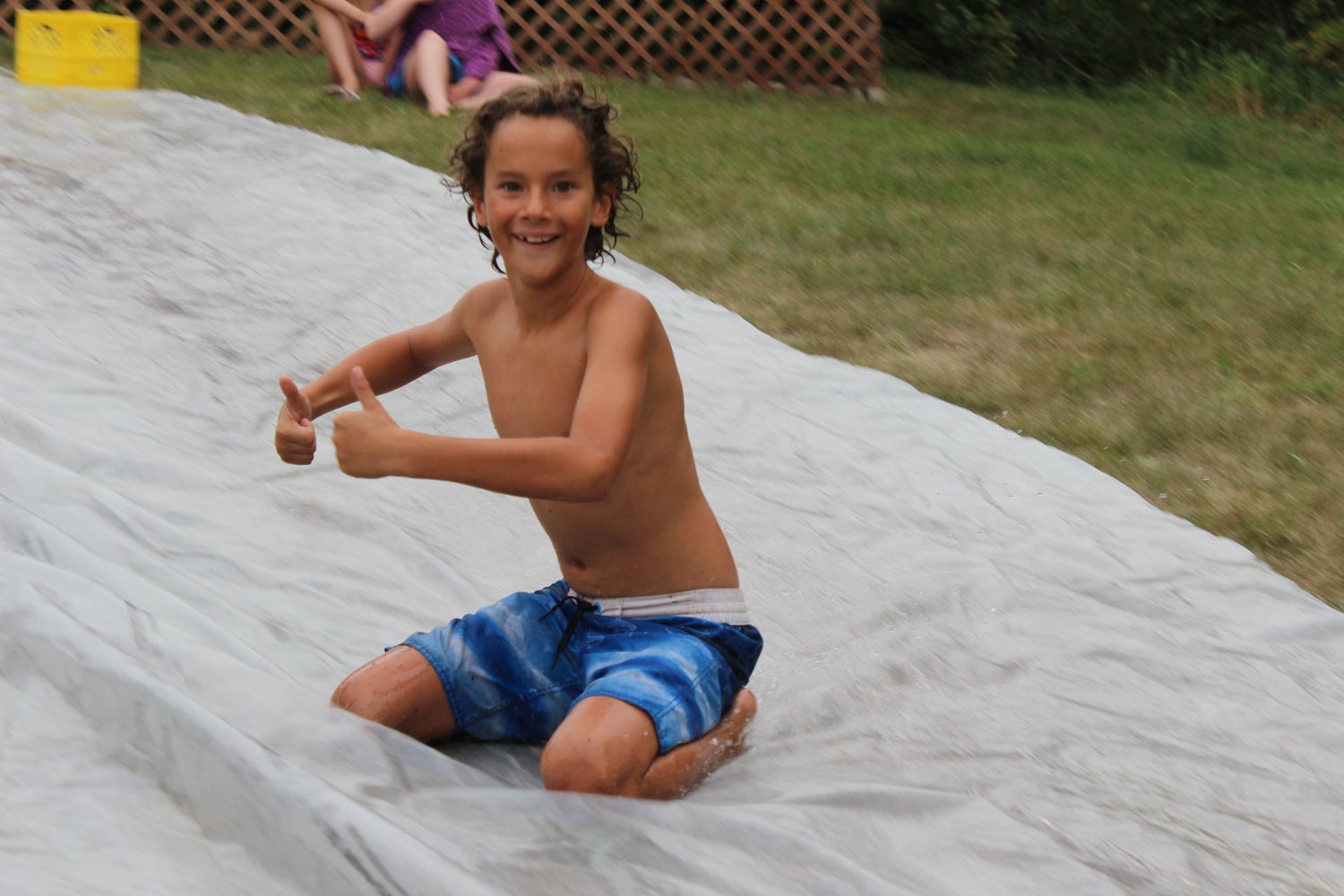 Water fun
Water Fun activities are a fun and refreshing way to beat the heat and enjoy the great outdoors. Campers will engage in activities such as slip and slides, lake games, and other water-based games. These activities promote physical fitness, coordination, and teamwork, as well as providing a fun and memorable experience. Whether it's splashing around or competing with friends, water fun activities are a great way to stay cool and active during the summer.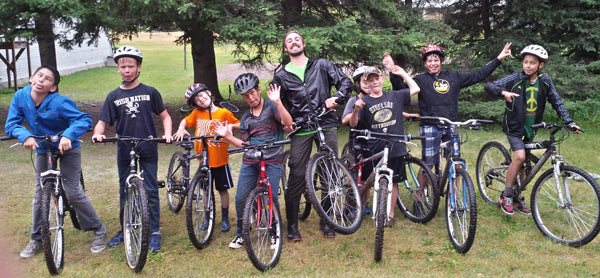 Mountain biking
Mountain Biking is an exciting and challenging activity that takes campers on a scenic adventure through the campgrounds. Campers will learn the basics of mountain biking, including how to handle the bike and navigate different terrain. They will also have the opportunity to improve their skills and endurance, and enjoy the beauty of nature. Mountain biking promotes physical fitness, coordination, and balance, as well as building confidence and teamwork. It's a great way to explore the outdoors and get an adrenaline rush.
Media
Media is an expressive and collaborative activity that allows participants to showcase their creativity and talent. Campers will work together to create a performance, such as a skit or short film, that they will present at the end of the week talent show. Media promotes self-expression, teamwork, and confidence, as well as providing an opportunity for participants to showcase their skills and creativity.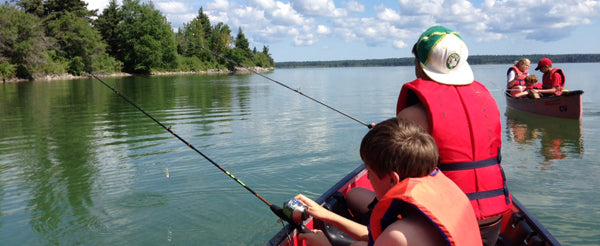 Fishing
Fishing is an educational and responsible activity that teaches participants about the importance of sustainable fishing practices. Campers will learn about the local ecosystem and the different types of fish and wildlife in the area, and will be taught how to fish in an environmentally friendly manner. This includes techniques such as catch-and-release and using non-toxic baits. Fishing promotes environmental awareness and stewardship, as well as providing a fun and memorable experience.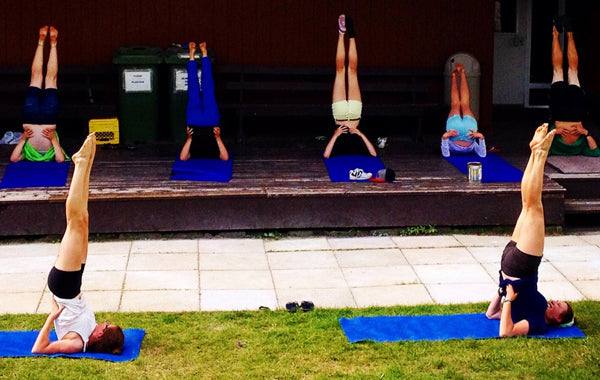 Yoga
Yoga is a relaxing and rejuvenating activity that promotes physical and mental wellness. Campers will learn about yoga poses, breathing techniques, and mindfulness, and will have the opportunity to practice these skills in a peaceful and supportive environment. Whether it's stretching, meditating, or just taking time to focus on breathing, yoga provides a fun and fulfilling experience for participants of all levels.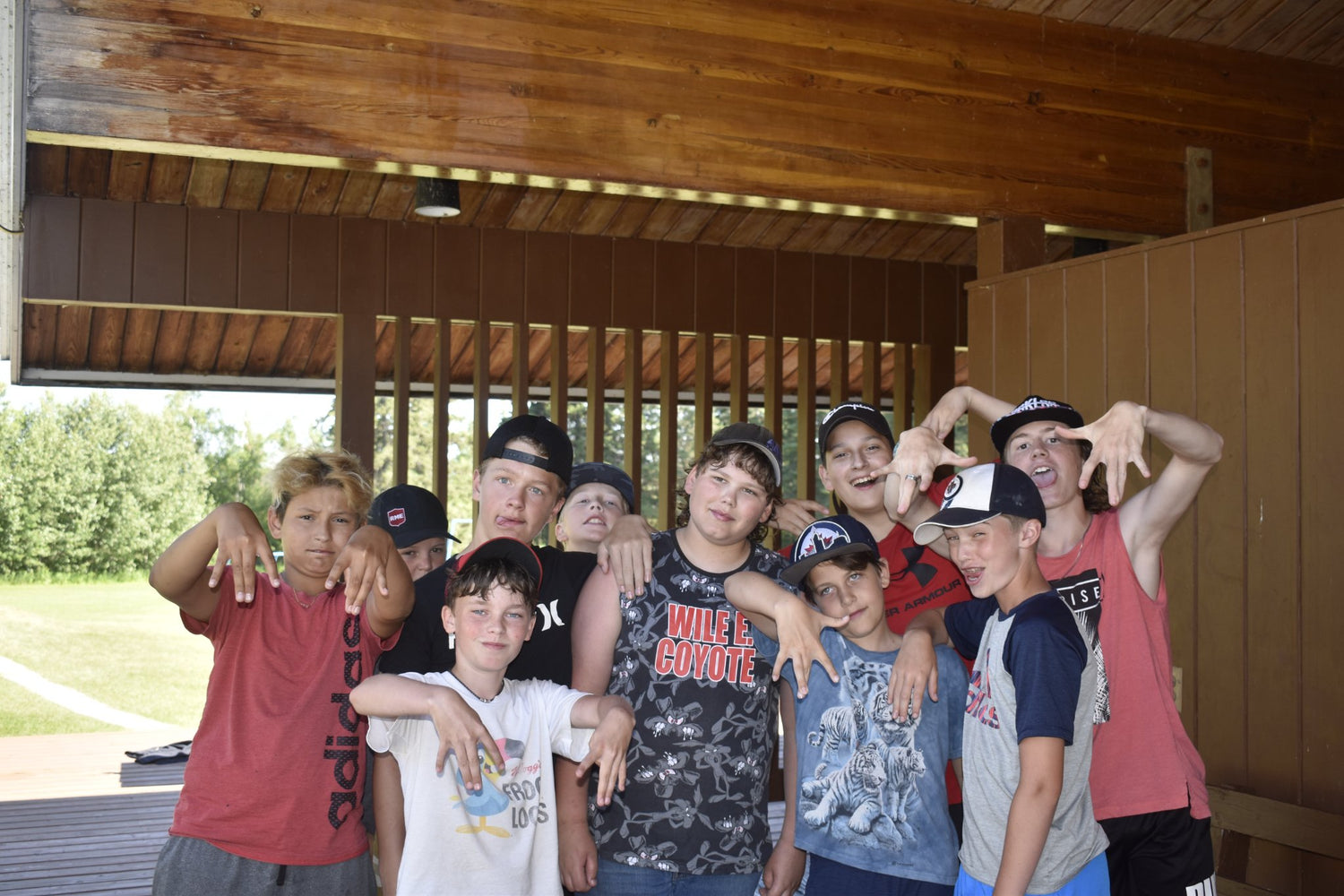 Dance
Dance is an energetic and creative activity that allows participants to express themselves through movement. Campers will learn a variety of dance styles and choreography, and will have the opportunity to perform in the end of the week talent show. Dance promotes physical fitness, coordination, and teamwork, as well as building confidence and self-expression.
Sport, Free Time, & Other Activities
Each day has a scheduled amount of downtime or Free Time. There are also opportunities for campers to try out activities that are not part of the Daily Activities they sign up for.
These activities include:
Soccer
Basketball
Volleyball
Kayaking
Tetherball
Improv
Swings
Foursquare
and many, many more!
Registration
Can I pay by e-transfer?

We are unable to accept e-transfer payments. You are either required to pay the full camp amount by credit card when registering online, or by cheque or money order when registering via mail-in application.
When do I get a receipt?

If you register online, a receipt will automatically be sent to your email. If you register via mail-in, the receipt will be distributed to you (or the person who drops off your child) at registration.
My child is no longer attending. Can I get a refund?

$50 of the registration fee is considered a non-refundable deposit, this includes when registering online via credit card. If the camp is notified one month prior to the first day of your child's camp session, you may be issued a refund. Please contact us to discuss.
Before Camp
Medical Form

After you have successfully registered, you will be sent an information package along with a medical form via email. The medical form is due two weeks prior to your child's first day at camp. It is important that we receive the medical form before your child arrives at camp, as we use it to inform the counsellors and kitchen staff of any important medical information. The medical form must be mailed to the camp office. We cannot accept scanned or emailed copies as we require an original signature.

Please mail medical forms to:

Camp Wannakumbac
P.O. Box 125
Onanole, MB
R0J 1N0
Is there a list of what to bring/pack?

Yes. Once we process your registration, you'll be sent a confirmation email along with a parent package. A packing list will be included with this package.
Are there any transportation options?

At this time we do not offer any transportation. We're looking into offering a shuttle to/from Winnipeg in the future.
Can you accommodate kids with serious food allergies?

We can certainly accommodate your kids. When you receive your registration confirmation, you'll also get a medical form that needs to be filled out and sent back to us. When we review the forms, we make note of any serious food allergies such as fish, nuts, etc. and plan the menu for that week accordingly.

Our camp is always a nut-free environment. We cannot guarantee that all food from our suppliers meets the same standard, however we've had many children attend with very serious nut allergies in the past and have never experienced an issue. We may ask you to bring supplementary food items for your child if you still feel there's a risk of contamination.
During Camp
When does the camp week start/end?

Campers are to arrive Wednesday between 1:00pm and 4:00pm, unless other arrangements have been made with the camp office. When you register, you will be asked for the name of the person(s) who will pick up your child on the day they leave camp. Each child must be signed out before they leave. This is to ensure that all campers leave with the appropriate parent/ guardian or family member.   

Pick up time on Tuesday evening between 4:00pm and 6:00pm. If you wish to pick your camper early on Tuesday, please discuss your plans with the camp office during registration. Hot dogs will be available during pick up time for campers and parents.
Can I talk to my child while they're at camp?

We believe that camp is an important experience in your child's development. Camp fosters a sense of confidence and independence by providing a setting where kids feel safe to discover their individuality by being their complete and total selves. It's the one week of the year that they are free to try new things, take risks, be silly, get dirty, be LOUD, and make new friends… all without their parent(s) involvement. To anyone who has once attended summer camp themselves, it's a liberating coming-of-age experience. This "taste of freedom" is becoming even more rare in the age of constant text messages and social media updates. This is why one of our oldest rules may be more important now than ever before:

No phones!

Cell phones, tablets, laptops, and other communication devices are prohibited at camp, and the rule is strictly enforced. We ask that none of these devices are brought to camp. If one is packed, each camper will have a chance to give it to their counsellor for safe keeping. After that, if any device is found it may result in the camper being sent home. Besides the safety risk involved with camera phones and privacy, we believe down to our core that it is important for your child to enjoy one week of their life completely technology-free. Camp is the original social media.

So in short, we do not allow campers the use of any phone, including the camp business line. If you would like to email or send a letter to your child, we will gladly pass it along. We are also happy to send any letters your camper decides to send to you! If you chose to call our camp, the Director will gladly answer your questions and concerns. If there are any concerns that the Director might have with your child, you will be contacted.
Can my child leave during their week at camp?

Only in rare circumstances do we allow campers to be picked up early from their week at camp. If your camper is picked up a day or more early (meaning before Tuesday) this must be discussed with the camp office before drop-off. If it's decided your camper can leave early, it is even more rare that we will allow them to return to finish the week.

Why so strict?
Our camp weeks are almost always full with a waiting list. We find it unfair for a camper to take a spot when they do not plan to be in attendance for the full week. We would prefer to allow a child to attend who plans to experience all the amazing programming we've prepared. Additionally, pulling a child out of camp can trigger homesickness in other campers, especially during our younger weeks. Not to mention the additional logistics involved for our secretary, camp Director, and the camper's counsellor.

Will Wannakumbac ever send a child home early?
Only in severe circumstances of bullying or homesickness will we decide to send a child home early. Our preference is that your child experiences personal growth by seeing their week through to the end. Our staff are well trained to deal with bullying and homesickness, and our team knows to lean on one another's abilities if the situation is too much for them to handle alone. It is the decision of the Director if a camper has become detrimental to the experience of their peers. If a child has fallen ill, our camp nurse will be in contact with the parent/guardian to make an informed decision on whether to keep the child in camp or have them picked up early.
When does my child choose their activities?

Camp activities are chosen the first evening they arrive. The activities offered are first explained to all campers, then they choose their top 3 activities with one backup. They will be scheduled in 3 of their four choices. Some activities are not offered each week due to staff schedules and equipment requirements. This happens only to a very few select programs (example: mountain biking).
Can my child be in a cabin with their friend?

Cabin requests are only available for campers attending Junior and Intermediate weeks. Once we process your registration, you'll be sent a confirmation email along with a parent package. This package includes a cabin request form, which must be filled out by parents/guardians of both campers and returned to camp.

Cabin arrangements for all other weeks are randomized. Besides sleeping, there is very little time spent in the cabin. So your child and their friend(s) can spend as much time together as they like outside of lights-out.
After Camp
Is there a Lost & Found?

*Please tag all your camper's clothing and personal items with their name. We are not responsible for any damaged or misplaced belongings.

We keep all lost and found items until the end of summer camp. After summer camp has ended, we begin donating all items left at camp. By the end of summer, we have bags and bags of lost personal items! The longer it remains "lost", the less likely it is that it will be found. If you notice something is missing from your camper's bag when you return home, please notify us as soon as possible. Your items must be picked up by you, or a friend or relative. We do not mail any lost and found.

Please take a walk by "Backstage" at the Dining Hall during pick-up. We display all unclaimed lost & found items from the week. It's also a good idea to take a look under and around their bunk bed, and even around the cabin.
I lost my receipt. Can I get a receipt re-issued?

As we are a non-profit organization, all of our financial records go to the auditor at the end of the year. Therefore, we have to charge a processing fee to retrieve old receipts. If you would like us to re-issue your receipt, pleasesend a $10 cheque to us in the mail. We will request the information from our auditor once we receive your payment.